Dear Vajra Family,
We are very enthusiastic to offer you this new release of Sangha app! You can start to add your posts in the Retreats & Places sections! There is "Together" space under every published event and gar, ling or venue. You can post your comments and questions there. Organizers of the event and also other practitioners can reply to each other and everybody can see it. This communication tool will make our collaboration more direct and effective.
You can also add pictures, links and other attachments to this space and to your personal chats as well. It is a good possibility to share content connected with the practice in a secure way. Public social networks might not be very trustful for this kind of communication, while Sangha app offers more appropriate safe space to share info connected with the Teaching.
All these functions are available in the new version of the Sangha App. You are welcome to download it now and enjoy its benefits!
---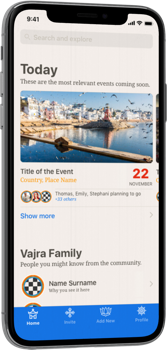 Free
Compatibility: iOS 11.3 or newer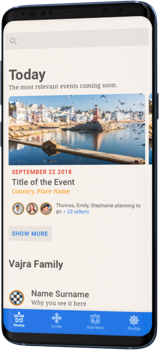 Free
Compatibility: Android L (5.0) or newer