Tibetan calendar in the Sangha App is even more
complete now!
It contains the Birth aspect in the main menu. There you can see instantly:
Your Birth sign (Animal and Element)
Your Positive & Negative week days
Friend Animals to your Birth Animal
Your personal Elements (of Life, Body, Capacity, Fortune & Protection)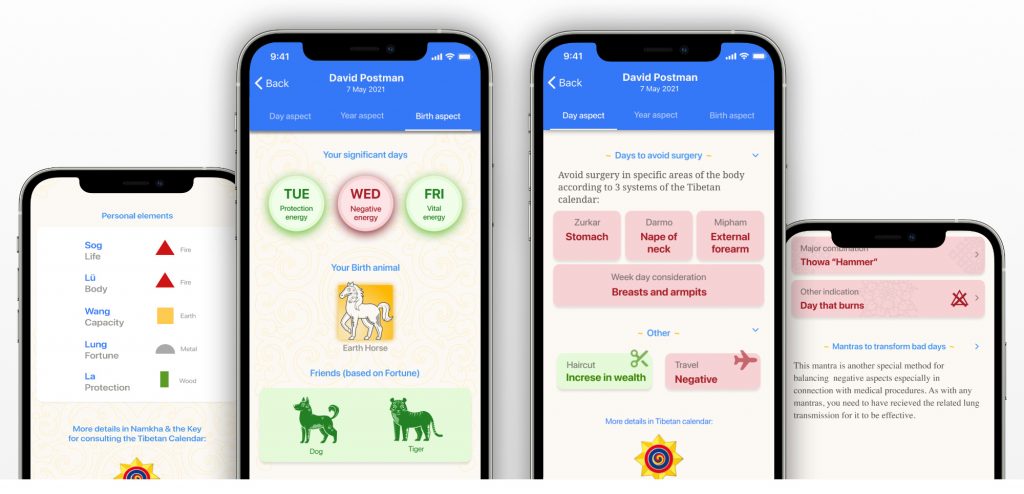 We have also updated the Day aspect which contains:
Days to avoid surgeries
Mantras to transform bad days
More Other indications (Yenkong, Shagnyen)
Arrows to open & hide the sections
Anniversaries, practices and daily combinations are already aligned with the Tibetan calendar published by Shang Shung Publications.
We have started to translate it into the major languages of the Community so that it can be understood by everyone.
If you would like to have a paper version, you can buy the printed Tibetan calendar from Shang Shung Publications directly through SSP web
Thanks for your support & activity, we are always connected 🙏