Dear Vajra Family,
We are releasing a completely new version of the Sangha App on February 16, 2022.

This new version is a result of team effort and is based on listening to practitioners' feedback. We've tried to implement some of your requirements for a better experience, add new features, and adjust the app to make space for other upcoming functions.

We believe it will bring you more benefit and comfort once you discover the details and become used to it. Looking forward to meeting you all in the shinier space of Sangha App!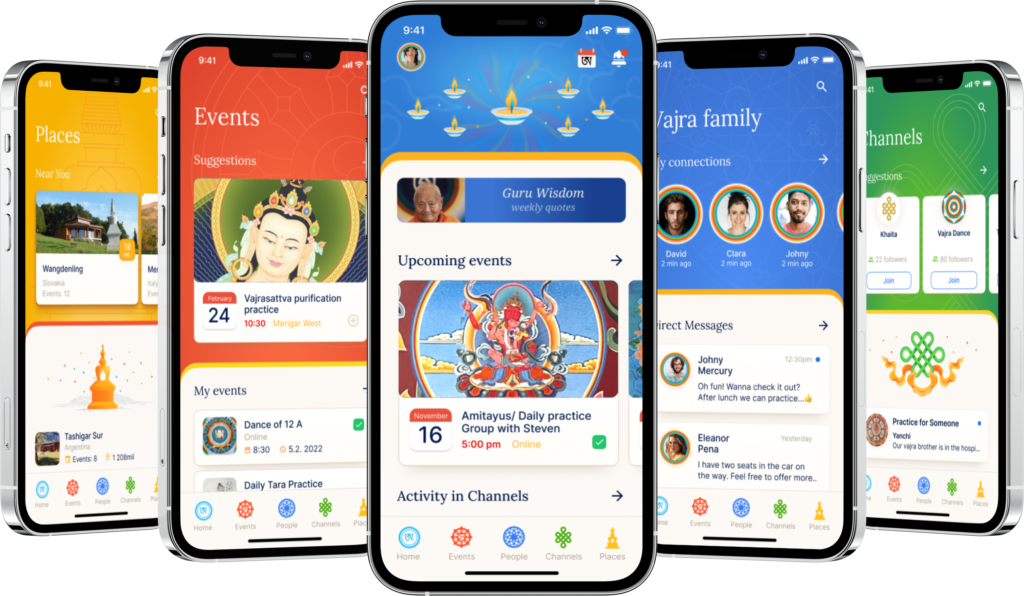 WHAT NEW FEATURES DOES IT INCLUDE?
Channels – space for group chats to create or follow any topic
Mirror – link to connect to new posts from Melong.com
New design – with new sections, more filters – for better flow and orientation
Dorje Sempa Namkha Che quotes (starting from Losar 2022 and other functions coming afterwards) 
HOW DO I ACCESS IT?
Make sure you have a sufficient operating system on your phone
Download the new Sangha app from your smartphone's store
You can find it by the title "Sangha App 2" or by direct click on these links:

Compatibility: iOS 15 or newer

Compatibility: Android 7 or newer
WHAT ABOUT THE OLD SANGHA APP VERSION?
It will still work simultaneously with the new app
It will not have the Channels section
Other content will be the same on the both apps for a certain period of time
Later, when the majority of users join the new Sangha App, the old version will no longer be supported and might be taken offline by the end of 2022.
If you have any other questions, please don't hesitate to contact us: